Digital Marketing Services for the Cleaning Industry
Is Growing Your Cleaning Business A Challenge?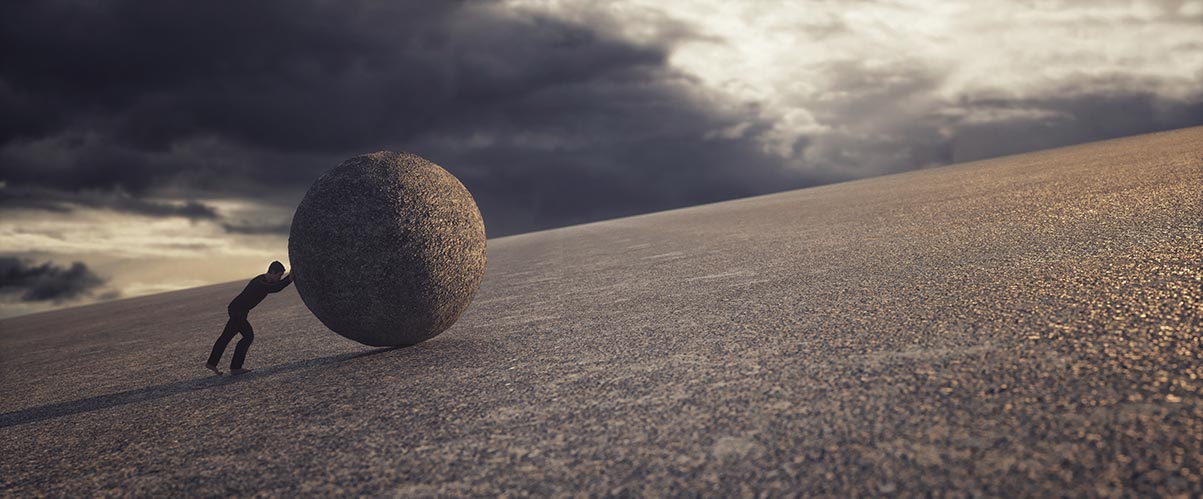 You're not alone… Leads are harder than ever to find for a variety of reasons.
In fact, one of the biggest problems facing the cleaning industry is keeping a constant flow of leads, prospects, and sales.
When you DO NOT have a consistent flow of prospects and leads, then sales slow down.
Then you're in a bad position.
You start to rely too much on your current contracts. This leads you to make unreasonable concessions that reduce your profit and steal your time.
There is a Better Way
The solution isn't exactly a mystery.
You know the leads are out there, it's just a matter of finding them and delivering the right message at the right time.
But that's not as easy as it used to be…
Digital gatekeepers are even more effective than traditional receptionists. More and more people are using devices with this technology built in. Good luck getting through. How many unknown calls are you answering these days?
Upstart companies with little to no experience continue to muddy the water as people gravitate to the cleaning industry. These newbies see low barriers to entry and an opportunity as people return to offices that need cleaning.
Established competitors like you know how tough it really is and they're willing to make any concession to get the next contract.
Fortunately, we know where prospects are spending their time.
It's online… it's searching on Google, watching YouTube, surfing the web, scrolling through social media, and lunch breaks dreaming of a better career on Linkedin.
What Our Digital Marketing Service Brings You
We deliver the right message, to the right people, at the right time, in the right place and get them to take the action best for you.
Not only do you begin to fill up your pipeline, you also create a powerful brand as people receive multiple touches from your company across many different platforms at the same time.
When you don't have a consistent flow of prospects and leads, then slow sales are sure to follow. Then you're in a bad position.
You start to feel dependent on your existing contracts. This leads you to making unreasonable concessions that ultimately reduce your profit and steal your time.
How Our Clients Develop A Consistent Flow of Leads
Lucky for you, I'm going to share our exact strategy here on this page.
Even if you don't end up using our online traffic services, understanding this strategy will make sure you never find yourself in the position of having no real prospects.
In fact, if you never take advantage of the offer available on this page, I sincerely hope you read down this page and discover what a complete digital marketing plan looks like in real life.
If you just take a short amount of time to digest this framework and apply it to your business, you'll likely realize where your current marketing strategy is lacking.
And this knowledge is invaluable.
But first, let me introduce myself.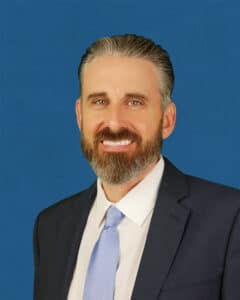 I'm Ahryn Scott, the co-owner and Chief Marketing Strategist of Web Video Ad Space.
I have a unique background.
In addition to having a degree in mathematics from UCLA and a background in digital film/video post-production, I've spent the majority of my career working with small businesses to generate leads and increase sales using digital marketing strategies.
While I built my first website for a client in 1998, I didn't really get started with digital marketing until 2006.
By the time 2009 rolled around, I took the leap and went full-time with the launch of Web Video Ad Space.
Since then I've spent tens of thousands of dollars training with the world's best marketing minds, including Perry Marshall, Frank Kern, Dan Kennedy, Russel Brunsen, Billy Gene Shaw, Jon Loomer, Ryan Deiss, Noah Kagan, Gary V and countless others.
I've implemented this training in a variety of industries including, but not limited to eCommerce retail, automotive service, business-to-business, local/brick-and-mortar retail, coaches/consultants, skin care/aging, as well as cleaning/building services.
In the course of this work I've helped manage online advertising budgets generating sales well into the 8 figures.
My Perspective on the Cleaning Industry and Building Service Management Companies
Like I just mentioned, the cleaning industry and building services management industries are one of my areas of specialization.
My dad owned a janitorial service business in the 1970's.
Some of my earliest memories are of waking up at 5:00 am to jump into his van and clean a bank foyer or vacuum a library.
I think it's safe to say that once you're in the cleaning business, you're always in the cleaning business. As a result, my network of associations in the industry continues to grow through family, friends, and friends of friends.
This is how I discovered the opportunity to focus on the unique challenges facing building services management companies in the 2020's.
My overall take away from the industry is that companies are stuck.
They are not moving fast enough to adapt to the digital communication tools that vacuum up the vast majority of human attention in the present.
And I get it, there are a ridiculous number of options available for "marketing your business".
The shear number of choices alone only increases a level of uncertainty about the whole endeavor.
We all know what happens when we're pulled in all different directions… we fail.
The one thing for certain is, if you tried executing any digital campaign, then you know the taste of failure.
But this is not inevitable or unsolvable, some people and companies have figured this out.
They do not scramble around like most companies whose marketing is chaotic.
Here's What Makes all the Difference
As I helped companies in this industry and others, I noticed a pattern between the companies that were successful and those that were not.
It wasn't budget – there were small companies with small budgets firing on all cylinders… as well as big firms with large budgets getting almost no traction.
It wasn't quality – there were companies with amateurish marketing collateral who were doing well… and there were companies who had really nice graphics, websites, videos, and print pieces that struggled.
It wasn't brand (…alone) – I've seen "unheard-of" startups breeze past existing, well-respected players.
So what was it?
Completeness.
Almost every company in existence has done SOME marketing.
And when I "look under the hood" of struggling companies, and I look inside, this is what I see…
I see some marketing over here… and some other marketing over there… and overall a hodgepodge of tactics and campaigns.
These marketing "attempts" have often been started by different people, at different times, and for different reasons.
They are rarely still relevant to the core goal of marketing which is increasing sales.
When I say completeness, I mean the successful companies had a complete marketing systems containing all the critical pieces.
Marketing is a system and/or process. Meaning it's a series of actions or steps that fire off leading to the collection of prospects and ultimately to new clients.
When a fundamental piece of the marketing system is missing, it's just like when you have an item moving across an assembly line and a step is missing on the line.
The item ends up falling on the floor or ends up being manufactured without a critical feature. You can't sell it and no one wants to buy it. 
So when I stopped helping companies just create what they thought would be that ONE tactic that would win the war, and instead focused on implementing a complete marketing systems, I was able to deliver consistent results for myself and my clients.
So what does a complete system look like? 
What You Must Have for a Complete Marketing System
Audience: Know Exactly Who You're Selling To
Our goal is to collect an audience of qualified target audience members who know, like, and trust you. We will use audience tools across several ad channels to find likely prospective customers. We will collect these engaged users into retargeting/remarketing audiences. As these audiences grow, they will become our main focus for collecting leads.
Messaging: Tell Them Exactly What They Need to Hear to Recognize Your Service as a Viable Solution
We will leverage these blog articles to attract new website visitors and prospective customers. We will use the topics from these to inform the creation of marketing messages that will be used across all campaigns.
Media: Deliver Your Message to Your Audience in the Most Effective Way Possible
After identifying target audiences and sales messaging, we will build out the advertising creative and structured ad campaigns at various online ad platforms.
Lead Capture: Collect Visitors With Buying Intent
Follow Up & Nurture: Develop Campaigns to Retarget & Nurture Prospects
People who engage and interact with your website, social media, and ads will be targeted for additional advertising messages.
Convert and Measure: Track, Optimize, and Maintain Ad Campaigns
Monitor and adapt to the predictable effects of "ad blindness." In addition, we will identify new audiences as well as trends and seasonality (such as Christmas, New Years, etc) to build new campaigns around.

Upgrade Your
Digital Marketing