See What Our Clients Are  Saying
"...we continue to break sales records month after month."
"Web Video Ad Space has been handling our digital marketing and advertising since we started in business. We used to do phone book and mailers. We dropped these a couple of years ago and now we exclusively use digital marketing.
We did well with Google and search results, but when Google changed the rules we got hurt. Since then, Web Video Ad Space has fixed those problems and now were back on top for our search terms.
Even though we do well with Google traffic, what really turned things around for us was Facebook. Since we implemented a Facebook campaign, we've become the dominant independent German/European service shop in our area.
People know who we are and we continue to break sales records month after month. 
If you have a local service shop (not in my backyard) then I can't recommend Ahryn Scott and Web Video Ad Space highly enough." - Scot Trees
"Web Video Ad Space has kept our business NUMBER ONE ranked in Google, for years. And our social media interest has grown steadily. What more can I say than that? The proof is in the pudding:
#1 Google rating
personalized service
100's-1000's of social media interactions per month
consistent new customer inquiries (phone/email/other) weekly.
All of the above translates to one thing: new customers. And remember, I said that we've been seeing the same high quality service for YEARS! That means consistency. Through Web Video Ad Space, we have control of our company's presence on the internet, and as many new customers as we want. You just can't pay enough for that!
And lastly, but firstly- Ahryn Scott. Ahryn is one of the best guys I know. Our small company has never needed any type of support because everything runs so smoothly; we simply fine-tune our market reach as we go along. In addition to the priceless services I mentioned above, Ahryn will listen to you and what your company is trying to achieve. He will then personally work with you to structure your online presence accordingly to connect you to relevant, interested, customers. By developing a rich online experience, Ahyrn has connected our business to the customers needed for our growth strategy.
Number one on Google, Facebook ratings and interactions through the roof, consistency, awesome personalized service, new customers: Thank you Ahryn Scott and Web Video Ad Space ...and our customers thank you too!!!
I recommend Web Video Ad Space to every business owner I know. 5-stars"
-Brian Weaver
CEO TCSociety
I've dabbled in facebook ads off and on over the past few years. But I've never had a real system that I could use to get great results over and over again. He broke it down and explained it in a way that makes total sense.

- Martin Holsinger
Most of us know by now that Facebook organic reach is dead, but the tactics for ad campaigns on Facebook can be complicated. Ahryn Scott's, "Local Social Ads" gives a thorough overview plus actionable steps to take when scheduling your next campaign.

- Corey C. Walker
Now we notice our map listing showing up consistently anywhere within a 20 to 30 mile radius of our office. He added our video to our listing, which I think gives us a more professional image compared to our competitors. People call and tell us, "We found you in on Google maps.

- Rob Hoyt
The Rolling Stone Guarantee
We don't want you to stay just because it's hard to leave.
We want you to stay because we're helping you build your business.
Starting up with most agencies means you will be stuck in a contract for the next 12 months.
If you change your mind before this, they are going to make it expensive, difficult, and painful to leave.
The Rolling Stone Guarantee eliminates your risk.
If you tell us, our service is not the right fit for your advertising needs, we will stop the billing cycle immediately.
Just let us know seven business days before the beginning of the next month.
We know stopping one service and starting another is a huge pain.
We will make the transition as easy as possible.
We will provide you all the password and reporting access you will need going forward.
Learn what's possible for your company's growth. Schedule an initial consultation with no obligations.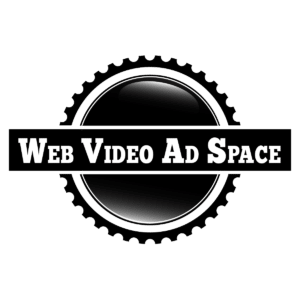 Recent Posts From
Our Blog