Welcome to Web Video Ad Space, the full-service digital marketing agency dedicated to empowering small, local businesses since 2009. Founded by Ahryn Scott, we provide tailor-made solutions to help small businesses navigate the digital seas and guide their journey towards success.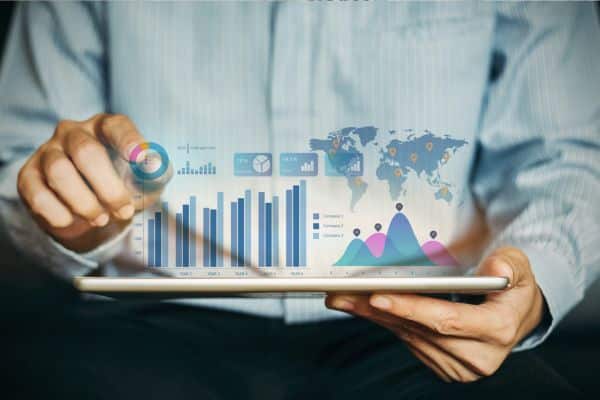 Our Mission
Our mission is rooted in the understanding that small businesses often navigate a highway full of 18-wheelers while they're on an electric bike. We aim to change this, providing the tools and expertise to level the playing field and enable small businesses to compete and thrive online.
Our Vision
We envision a digital landscape where small, local businesses hold their own against larger corporations. Our commitment is to help these businesses adapt to the evolving digital environment, maximizing their potential to attract profitable customers and achieve sustained growth.
Our Team
Our agency is led by Ahryn Scott, a seasoned professional with a background in Commercial Video Production and Real Estate sales. His experiences, both personal and professional, fuel our passion and guide our strategies. Under Ahryn's leadership, we've grown from a startup into a leading digital marketing agency.
Our Success Stories
Over the past decade, we've had the privilege of guiding numerous clients through the ever-changing landscape of online digital marketing. Their triumphs are our triumphs, and their journey is our journey. We look forward to sharing some of our success stories here.
Our Values
We hold steadfast in our belief in the power of small businesses. We are committed to transparency, understanding the lifetime value of a customer, and working towards tangible growth, not just clicks, views, or downloads. Your growth is our success.
Why Choose Us
Our unique understanding of small businesses, coupled with our range of tailored services, makes us the ideal partner for your digital journey. We are ready to navigate the evolving digital landscape together, guiding you every step of the way.
Join Our Community
We invite you to join our digital community, where you will receive insights, tips, and updates. Connect with us, and let's embark on this journey together.
Conclusion
At Web Video Ad Space, we are more than a digital marketing agency; we are your partners in the digital world. We look forward to navigating this journey together, driving your business towards digital success.
What Others Are Saying
About Web Video Ad Space
I've dabbled in Facebook ads off and on over the past few years. But I've never had a real system that I could use to get great results over and over again. Ahryn broke it down and explained it in a way that makes total sense.
Most of us know by now that Facebook organic reach is dead, but the tactics for ad campaigns on Facebook can be complicated. Ahryn Scott's, "Local Social Ads" gives a thorough overview plus actionable steps to take when scheduling your next campaign.
Let me just say, WOW!
"Web Video Ad Space has kept our business NUMBER ONE ranked in Google, for years. And our social media interest has grown steadily. What more can I say than that? The proof is in the pudding:
#1 Google rating
personalized service
100's-1000's of social media interactions per month
consistent new customer inquiries (phone/email/other) weekly.
All of the above translates to one thing: new customers. And remember, I said that we've been seeing the same high quality service for YEARS!
That means consistency. Through Web Video Ad Space, we have control of our company's presence on the internet, and as many new customers as we want. You just can't pay enough for that!
And lastly, but firstly- Ahryn Scott. Ahryn is one of the best guys I know. Our small company has never needed any type of support because everything runs so smoothly; we simply fine-tune our market reach as we go along.
In addition to the priceless services I mentioned above, Ahryn will listen to you and what your company is trying to achieve. He will then personally work with you to structure your online presence accordingly to connect you to relevant, interested, customers.
By developing a rich online experience, Ahyrn has connected our business to the customers needed for our growth strategy.
Number one on Google, Facebook ratings and interactions through the roof, consistency, awesome personalized service, new customers: Thank you Ahryn Scott and Web Video Ad Space …and our customers thank you too!!!
I recommend Web Video Ad Space to every business owner I know. 5-stars.