Digital Marketing Case Study for Vehicle Wraps Business

Introducing the star of our case study
Meet Rapid Wraps & Tint, the cream of the crop when it comes to vehicle wraps and tint installation. 
Hailing from sunny Southern California, these guys are absolute legends in the industry, and they've been killing it with their ever-expanding range of services. 
So, what's on the menu at Rapid Wraps & Tint?
They've got you covered with everything from vehicle wraps, PPF, and window tinting to auto glass replacement & repair and custom graphics. Talk about an all-in-one package!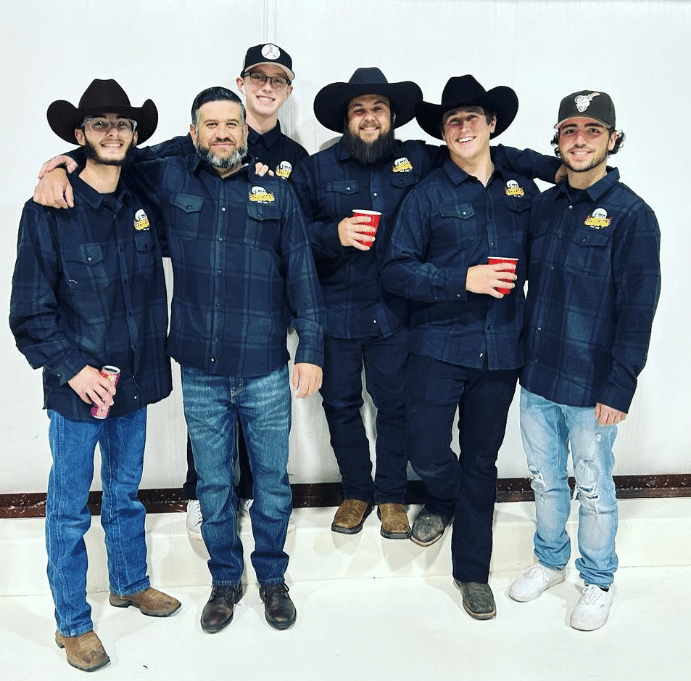 Better than 10x Return on Ad Spend!
Over 1,000 New Email Subscribers
3x Increase in Phone Calls
10x Increase in Quote Requests
Starting from a good place…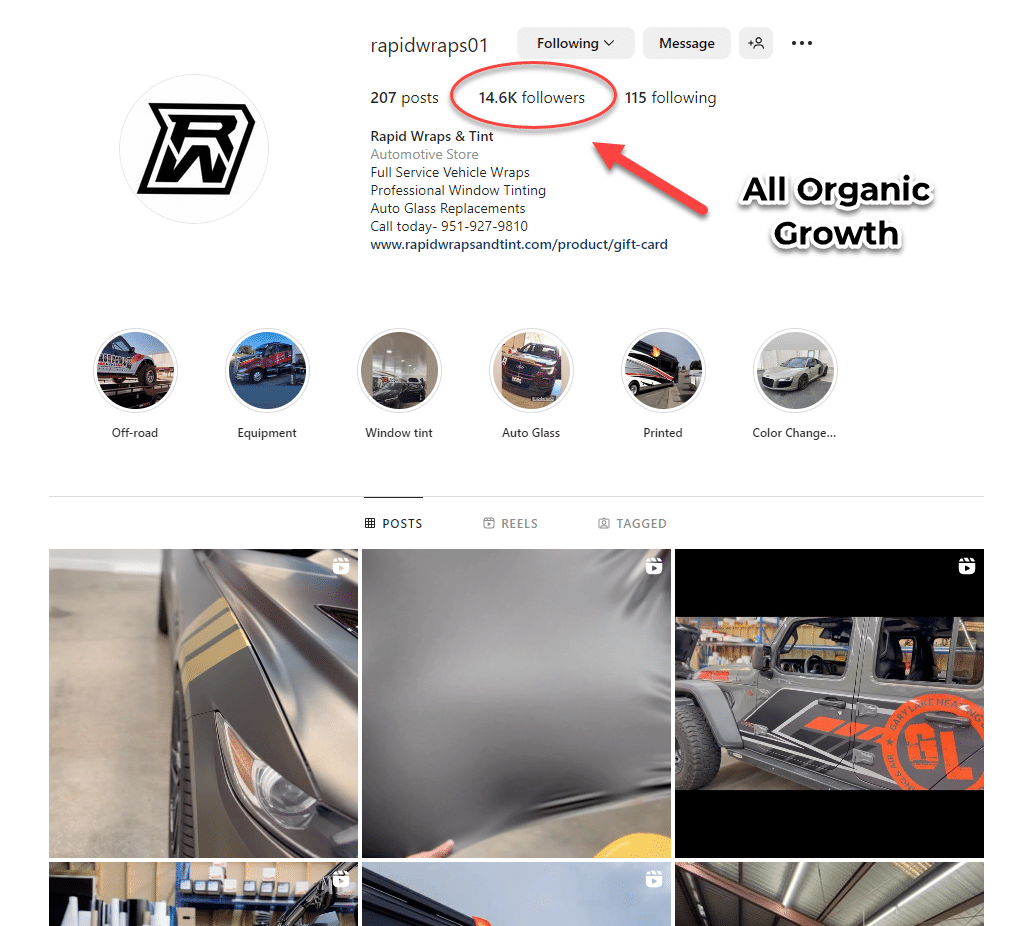 Social Media Success
Now, it's worth mentioning that RW wasn't just some random upstart when we came on board. They already had a rock-solid online presence and a social media game that was off the charts. 
We're talking about a massive following on various platforms, thanks to their eye-catching visual content, rave reviews, and top-notch customer relationships. In fact, their fans couldn't stop singing their praises, which led to 5 Star high ratings on Google and Yelp. 
But even the best of the best can run into some roadblocks. That's where we stepped in to help Rapid Wraps overcome their challenges and shift their growth into high gear. 
Now let's dive into how we turned things around and helped Rapid Wraps & Tint reach new heights in the wrapping industry!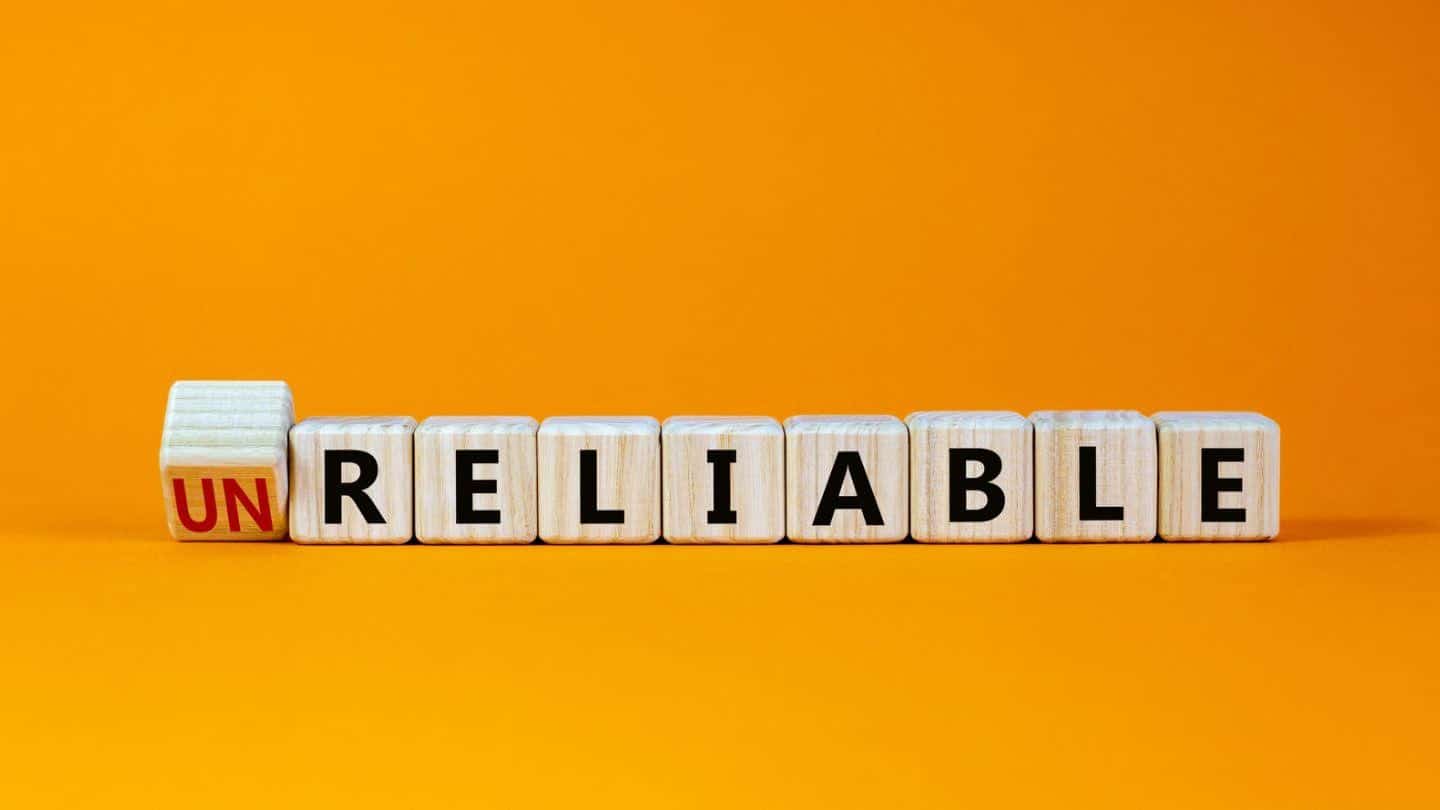 Inconsistent and unpredictable jobs
Alright, so let's dive into the challenges that Rapid Wraps & Tint faced before we got involved.
Sure, they were already a big player in the local wrap market, but their lead and referral pipeline was like riding a roller coaster—thrilling at times but also full of unexpected twists and turns. 
Even with a strong social media game on Instagram and Facebook, getting leads was a wild guessing game. One moment, they'd be swamped with work, and the next, they'd be twiddling their thumbs, waiting for business to pick up. 
To make matters worse, the owner found himself buried in low-paying jobs just to keep the cash flow going, leaving little time for marketing on social media or growing his team. Talk about a vicious cycle! 
And just when you thought things couldn't get any trickier, "busy" became the enemy, holding the owner back from chasing those big, juicy opportunities with fleets and large contracts. 
But some of their online marketing was also mixed up… 
Their online marketing was a bit of a mess, too. 
With three separate websites and two Google Business Profiles, they were sending mixed signals to Google, leaving the sweet potential of organic SEO and map traffic untapped.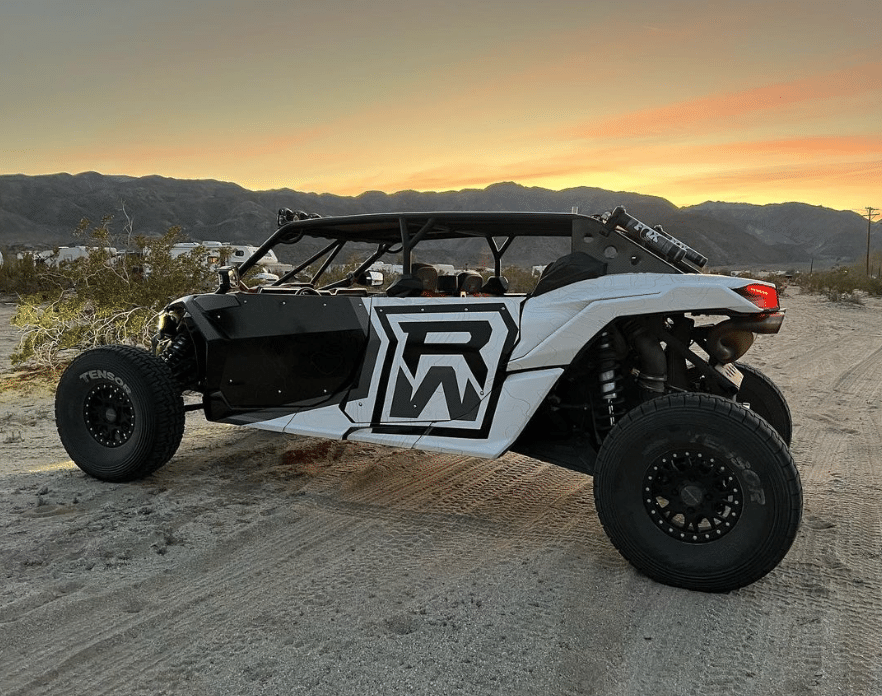 Get more leads
When we first began working with them, we had a clear goal in mind: to help them generate more leads and bring in more business. 
To do this, we started by building a lead generation and lead capture website that would allow us to target and connect with potential customers effectively. 
From there, we set up Facebook and Instagram ads specifically for wraps and Google Ads campaigns for wraps, auto glass, and tint. 
These campaigns were designed to reach a wider audience and drive more traffic to the website, increasing the chances of capturing leads and closing sales. 
With a clear and focused approach, we were confident that we could help Rapid Wraps achieve the results he was looking for.
Digital Marketing Services Provided by
Web Video Ad Space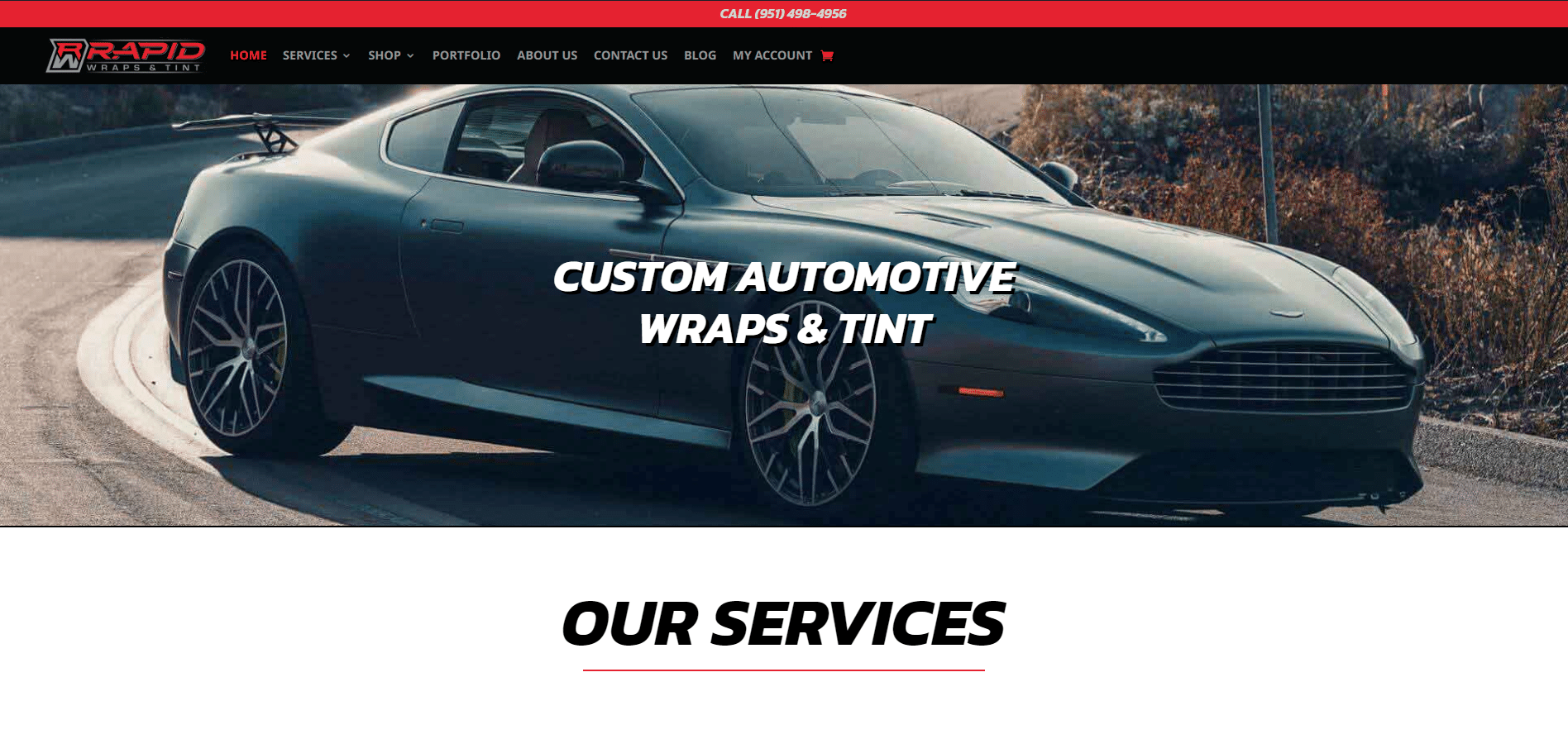 Local SEO Optimization
By targeting potential customers in specific geographical locations, local SEO can help businesses to increase their visibility online and drive more traffic to their website.
Ecommerce Storefront
With an eCommerce store, Rapid Wraps can take advantage of a range of marketing opportunities, including selling custom graphics and merch.
Landing Pages for Each Specific Service
Our landing pages serve three primary purposes: to improve our SEO ranking, ensure Pay Per Click relevance, and capture leads. To achieve this, we take a comprehensive approach by designing the page layout and crafting the copy to satisfy all three criteria.

Paid and Organic Traffic and Visitors
Google Map Visitors
These leads are often highly targeted and more likely to convert into paying customers. 
Facebook/Instagram Ads
Facebook and Instagram offer advanced targeting options that allow businesses to reach their ideal audience based on demographics, interests, behaviors, and more.
Google Ads
This high-intent audience is more likely to convert into paying customers, making Google Ads a cost-effective way to generate quality leads and increase revenue.
YouTube Ads
With engaging video content, businesses can effectively capture the attention of their audience and drive conversions, leading to increased revenue.

Lead Capture, Management, & Follow up
Lead Management System
Having the leads imported in your favorite database or CRM allows customer support staff to contact new leads quickly and stay organized.
Lead Follow up System
Following up automatically over email after the initial contact increases the rate of closed sales.
Phone Call Tracking & Recording
Installing tracking numbers across you marketing allow you to confirm conversions and provides ongoing training for customer support staff.
Email Newsletter
Sending out regular, well branded
Better than 10x Return on Ad Spend!
Over 1,000 New Email Subscribers
3x Increase in Phone Calls
10x Increase in Quote Requests
By implementing a comprehensive marketing plan that included an SEO optimized website with lead capture and pay-per-click campaigns on Google, we were able to achieve some incredible results…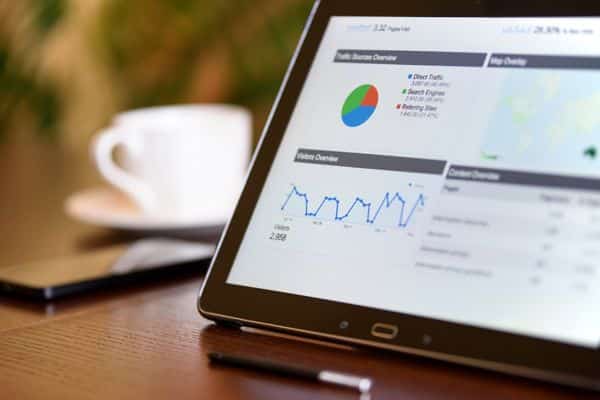 Thanks to our custom website with local SEO optimization and landing pages for each specific service, Rapid Wraps & Tint saw a massive increase in traffic to their site, with over 1,000 new email subscribers in just the first 8 months. 
In addition, we implemented a lead capture and management system, which allowed for fast and efficient follow-up with potential customers, leading to a 3x increase in phone calls and a whopping 10x increase in quote requests per month from the website.
But it wasn't just about generating more leads – it was about generating quality leads that would convert into paying customers.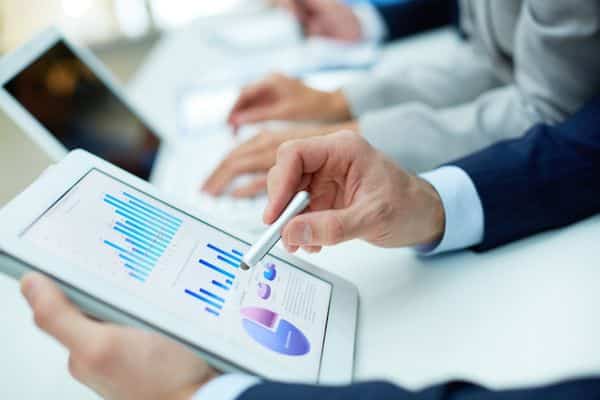 By implementing a range of paid and organic traffic strategies, including Google Map visitors, Facebook and Instagram ads, Google Ads, and YouTube Ads, we were able to connect with a highly-targeted audience that was more likely to convert into paying customers. 
And the results speak for themselves – we achieved a better than 10x return on ad spend, helping Rapid Wraps & Tint to increase revenue and grow their business.
Results of a Complete Marketing Strategy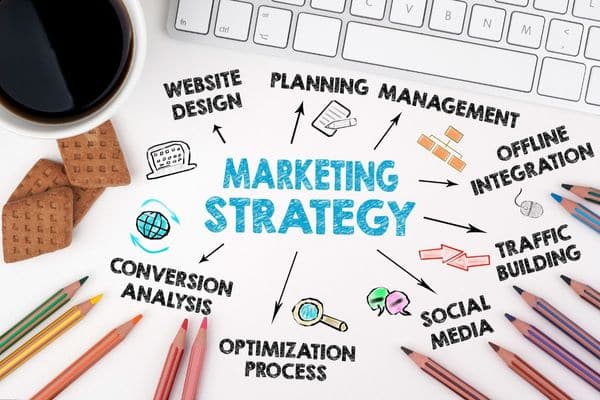 But it wasn't just about the numbers – it was about building a comprehensive marketing strategy to help Rapid Wraps & Tint stand out in a crowded market and position themselves as a leader in their industry.
By creating engaging video content and implementing an email newsletter to stay in mind with their audience, we boosted brand awareness and established Rapid Wraps & Tint as a go-to source for vehicle wraps, tinting, and auto glass services.
Overall, we were thrilled to see such incredible results from our partnership with Rapid Wraps & Tint. By taking a holistic approach to their marketing strategy and leveraging the latest tools and tactics, we were able to help them achieve rapid growth and establish themselves as a leader in their industry.
What didn't work?
Nothing ever goes exactly as planned. And while there wasn't anything that didn't work at all, this is an example of the problem of too many good leads.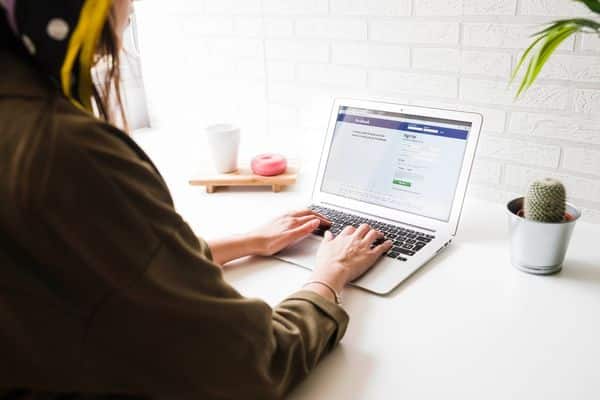 Facebook Ads couldn't compete with Google Search Ads
All of RW ads were performing great, but as a small company, it takes time to grow. You've got to find, hire, train, and trust an employee before banking on them. It's not like you snap your fingers and you've got increased capability. 
Facebook/Instagram Ads were producing good results, well within the range of our target ROI. The management at Rapid Wraps & Tint tracked the calls and determined that the leads from Google were superior quality to the FB leads. And Google Ads were around 12% less cost per lead.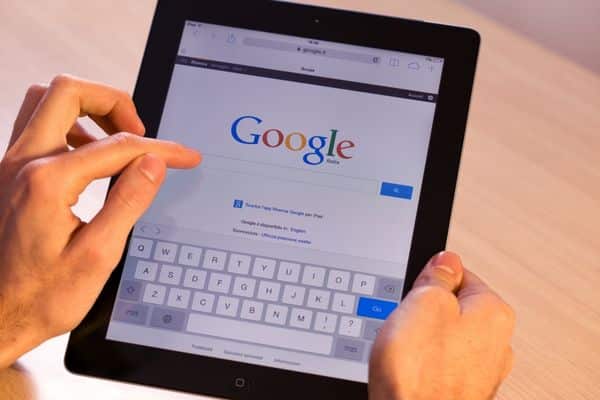 "Limited by budget" Warning from Google Ads!
Getting this warning from Google Ads is the kind of problem YOU WANT to have. It means you can increase your budget significantly and still expect a similar ROAS. Google is telling you there are a huge number of leads available every day, week, or month at a similar price whenever you want to increase their budget. Pretty good problem to have! 
And this is the problem Rapid Wraps found itself in. So even though the leads on Facebook would have been profitable all day long, the leads at Google were better and cheaper.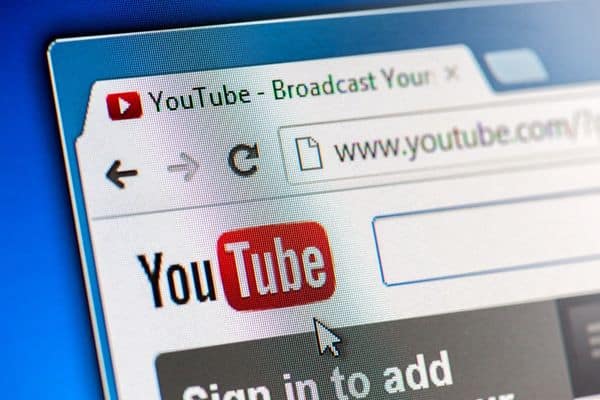 YouTube Ads couldn't compete with Google Search Ads
RW has produced amazing video and social media content. We were lucky enough as an agency to have great creative to work at the start of the relationship. Using this content on YouTube worked great… it produced over 135k impressions in a highly targeted market. 
The management at RW commented that people were mentioning seeing their ads and it was starting to buzz. But in the end the conversions cost over three times more Google Ad conversions. It's just too expensive when you can go buy more targeted leads turning into profitable jobs with that extra budget moved over to Google Search Ads.
How did we correct it?
Alright, so let's dive into the juicy part—how we turned things around and made the most of the advertising budget for Rapid Wraps & Tint. 
First things first, we didn't just sit around moping when we realized that Facebook/Instagram and YouTube ads couldn't quite keep up with Google Search Ads. Oh, no! We rolled up our sleeves and took a bold move to ensure RW got the best bang for their buck. 
Here's what we did:
Embrace the "Limited by budget" warning: Instead of freaking out about Google Ads' warning, we saw it as a golden opportunity to score even more leads at a similar cost. We realized there was a treasure trove of high-quality leads just waiting for us on Google Ads, so we decided to shift gears and focus on what worked best. 
Play to our strengths: We knew that Google Ads offered higher quality leads at a lower cost than both Facebook/Instagram and YouTube ads. So, we thought, "Hey, why not go all-in on Google Search Ads and make it rain leads for RW?" 
Budget reallocation: It's like they say, "You've got to know when to hold 'em and know when to fold 'em." We pulled the plug on Facebook/Instagram and YouTube ads (even though they were doing okay) and redirected all that sweet, sweet ad budget to where it would make the most impact—Google Search Ads. 
Keep an eye on ROI: We never lost sight of our goal—to maximize Rapid Wraps & Tint's return on investment. By reallocating the budget, we made sure every penny spent on advertising was working harder and smarter, bringing in more of those high-quality, profitable leads. 
And guess what? It totally paid off! RW started seeing an even better return on their ad spend, and those Google leads kept on coming.
By staying flexible and focusing on what worked, we supercharged RW's advertising efforts and helped them grow their business like never before.
Now, that's a marketing success story! 
What's next?
Alright, now let's talk about the exciting future ahead for Rapid Wraps & Tint—what's next on the horizon? 
With their marketing game now on point, RW has a world of possibilities at their fingertips. They're in the driver's seat, cruising down a runway of on-demand leads, and gearing up to grow their business in a way that's not just profitable, but also a joy to run. 
So, what's the plan for RW's next big move?
Simple: we'll use the power of data to guide their journey and help them branch out into new, exciting verticals. 
Here's what we have in mind:
Dive into Paint Protection Film (PPF): With their ad game strong, RW can now confidently explore the world of PPF. This high-demand service will not only boost their revenue but also solidify their reputation as the go-to place for top-notch car protection. 
Add some shine with Ceramic Coatings: You know what else would make RW's offering even more irresistible? Offering high-quality ceramic coatings to give their customers' rides that jaw-dropping, mirror-like finish. Talk about driving in style! 
Stay data-driven: We'll keep analyzing the numbers to ensure RW stays on track and continues making strategic decisions. By keeping an eye on the data, we'll be able to fine-tune their marketing and business strategies, ensuring they stay on top of their game. 
Keep the fun factor alive: At the end of the day, we want RW's business to not only thrive but also be a blast to run. We'll work hand in hand with them to make sure they're enjoying the ride, every step of the way. 
So, buckle up, Rapid Wraps & Tint, because the future is looking brighter than ever! With a strategic plan based on solid data and a commitment to exploring new opportunities, there's no limit to what RW can achieve. Let's hit the gas and see where this exciting journey takes them!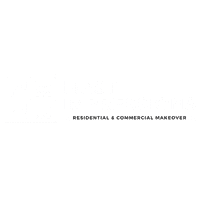 What Others Are Saying
About Web Video Ad Space
Ready to take your business to the next level?

Upgrade Your
Digital Marketing