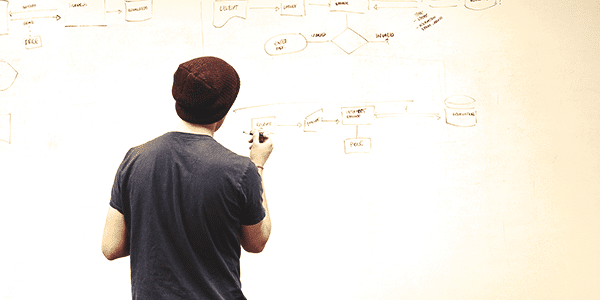 Backlinks are incoming links to a website or webpage.  They allow you to keep track of other pages on the web that link to your posts.
The more backlinks you have to your site, the higher your search engine ranking will be.
Search engines consider some backlinks more effective than others, and will give those a higher ranking.
If you are not sure what backlinking is all about, then this article gives you some basic information, as well as three effective approaches to build them.
Backlinking Basics
When someone creates a link to your site, it represents a positive sign, because it suggests that there is something on your site worth seeing.
Backlinks are an inbound link to your website or blog, and search engines consider them very significant.
As a result, search engines will give a higher ranking to web pages with a high number of backlinks.
How to Build Backlinks
1.   Create a Website with Great Content
If you have a website that is appealing and attractive to users then they will be inclined to visit it often. Be sure to add relevant content that users will find valuable.
You can find out what it is your customers are most interested in and then post content that will engage them.
In addition, if you monitor social media sites like Twitter you will be able to find out what's trending, and include that on your website.
When you are able to provide solutions and ideas, customers will flock to your site, and inbound links will increase.  If visitors like what they see, then they will freely offer links by sharing with others.
2.   Use Social Media
With its millions of users, social media platforms like Facebook, offer a wonderful opportunity for you to create links and improve market exposure.
Building backlinks to Facebook will help to increase traffic to your site, and also improve your ranking on the search engine results page.
Facebook has a very easy process that allows you to create a fan page for a local business. Once you have created this link, you can get your friends to like your page, and you can make more links from there.
3.   Comment on Blogs
Posting comments on blogs is another way to create backlinks to your website. You can seek out the blogs that relate to your niche market and write a comment.
You can check blog directories like Technorati to find a list of relevant blogs. Most of these blogs allow you to post your name and website when you write a comment, thereby offering a link back to the website.
The more blogs you comment on, the more backlinks you are going to create that lead back to your website or web page.
You can also build backlinks by partnering with other websites in your niche area, and you can also use press releases for backlinks.
Linking to different sites will increase your online exposure, and lead to more traffic for your website.